Visitors Day -- Veterans Day, Tuesday, November 11, 2003
---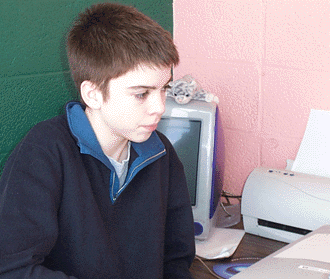 We will have Visitors Day on Columbus Day, Tuesday, November 11, 2003 from 10:00 AM until 2:00 PM at our school site, located in the parish house of St. Mark's Church, 147 West Main Street, New Britain, CT. Bring the whole family! If you plan to come, please RSVP or call (860) 225-9700.
Click here for directions.
This is a great chance to actually see the school in-progress, talk to the staff and students, ask questions, check out the facilities, and actually try a day at the school. With the public schools closed, the whole family can come to discover what a Sudbury model school is all about.
We hope to see you then!